2019 Election for State Officers
VOTE
Voting is over! Congratulations to our newly elected officers!

Nominations
Deadline for Nominations for State Offices was March 1, 2019
Executive Officer Self-Nomination and Standardized Vita Form
Responsibilities of  State Officers
2019 Region Elections Online
Nominations
Elections are held for odd numbered regions in odd numbered years, and even numbered regions in even numbered years. If a position is vacant between elections, a candidate may be appointed by the Association President to fill out the term of that office.
Description of Region Positions

Self-Nomination Form Self Nominations were due April 15.
Questions? Contact the NYSATA Elections Chair at [email protected].
Vote in Your Region Election
Region Elections are coming soon.
Odd numbered region elections occur in odd numbered years. Even numbered region elections occur in even numbered years. All terms are two year terms.
Please vote for officers ONLY IN YOUR OWN REGION. Information about each candidate appears on the ballot.

Not sure of your region? Click Here for a list of regions by county.
Region 1 Special Election for Alternate Board of Trustees Representative
The 2019 Election Results in Region 1 for Alternate Representative resulted in a 5-person tie. As per the NYSATA Constitution and Bylaws, each Region shall have up to two Alternate Representatives. Three candidates have chosen to move forward. Please read the candidate statements below, then use the link at the bottom of this page to vote for 2 Alternative Representatives.
Vote NOW! Ballot closes July 5
Region 1 Election Results
Chair/Co-Chair: Veronica Kruger & Jess Scibetta
BOT Reps: Veronica Kruger & Michelle Schroeder
Alternative BOT Rep: TBA (special election)
Secretary: Mark Warner
Treasurer: Nicolette Juron
Vice Chair: Nick Napierala
Region 3 Election Results
Co-Chairs: Krisite Boisen & Heather McCutcheon
BOT Reps: Krisite Boisen & Heather McCutcheon
Alternative BOT Rep: Lauren Nels
Secretary: Kathryn Alonso-Bergevini
Treasurer: Gigina Long
Vice Chair: Jennifer Matott
Region 5 Election Results
Chair: Shannon Piche-Smith
BOT Reps: Shannon Piche-Smith & Alyssa Manning
Alternative BOT Rep: Patricia Croteau
Secretary: Patricia Croteau
Treasurer: Sandy Huber
Vice Chair: Kelli Gottschall
Region 7 Election Results
Co-Chairs: Martin Merchant & Monica Schor
BOT Reps: Martin Merchant & Monica Schor
Alternative BOT Rep: Jennie Wassmer
Secretary: Debby Brooks
Treasurer: Jennie Wassmer
Vice Chair: none
Region 9 Election Results
Co-Chairs: Kelly Baum and Jane Berzner
BOT Reps: Kelly Baum & Jessica Bayer
Alternative BOT Rep: Jane Berzner & Jennifer Lacava
Secretary: Nicole Girgenti
Treasurer: Beth Brody
Vice Chair: none
State Level Election 2019
Congratulations to our newly elected officers!

Questions about elections? Please contact Janice Wiggins, NYSATA Elections Coordinator, at [email protected].


Vice President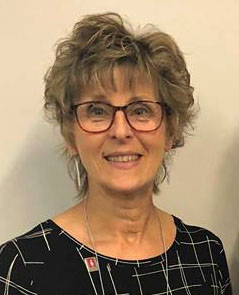 DONNALYN SHUSTER: Vice President
My vision for NYSATA and the Office of Vice President embodies clearly my personal mantra "Creative Energy at Work." Commitment to serving the needs of my fellow art educators, including advocacy for our programs, continues to be an important part of my mission within NYSATA.
The fact that art educators are still teaching in challenging and increasing turbulent times shows that the need for networking, quality professional development and advocacy strategies continues to be strong. Many programs continue to be under the microscope. Teachers are overloaded with increasing responsibilities and underfunded for their programs. Working from dawn to dusk, problem solving, multi - tasking, wearing more and more hats, dealing with exhausting schedules and class loads, shrinking budgets, technology and weathering the current political landscape leaves our colleagues looking for answers and solutions. But there is hope. I believe that the new Visual and Media Arts Standards are opening the doors for not only our students, but for us as educators as we share these changes and incorporate them into our curriculum. We are seeing more districts embrace the benefits of District Memberships for their art departments. PLCs are growing as local examples of quality professional development opportunities for art educators. Our bonds with Higher Education and Museum Education Departments are becoming stronger.
As the world of art education with increasing complexities and challenges continues to evolve, where do we look to unlock future potential? How can we find advice, feedback and seek new direction? Where can we find mentors for the next generation of art educators? ln what ways can we bring new members to the table? How do we, as art educators, accomplish these monumental tasks successfully?
In short, the answer lies within our NYSATA family with a wealth of talented and passionate members. Thanks to the work done over the last few years, we continue to grow and adapt to the ever changing climate of education.
Implementation of the new Visual and Media Arts Learning Standards has challenged all of us in terms of professional growth in a positive manner as we strive to provide the best instruction for our students. To sustain this momentum, we must engage more of our art educators and promote the value of membership. We need to increase our visible and engaged presence at the local and state level, building relationships with stakeholders and working to empower our teachers with the tools they need to promote and sustain programs. Focus must continue on ways to capitalize on the strength of our annual conference, as the premier professional development opportunity for art educators, and engage our cultural institutions as liaisons supporting instructional areas. Our Regions form the foundation for our growth by encouraging emerging leaders at this level and serving the immediate needs of our members.
Creating opportunities where non-existed, championing for initiatives, building learning opportunities for not only students, but educators and the community at large while advancing support for the value of strong art programs requires a greater team. Our talented and devoted NYSATA members are the catalyst for this kind of positive growth. As we look beyond our recent 70th anniversary, I would be deeply honored to continue my service to NYSATA at the pleasure of our members in the role of Vice-President for a second term. 

CLICK HERE
to view Donnalyn's Credentials
Secretary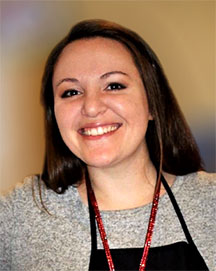 ANASTASIA ARRIAGA: Secretary
As a dedicated member of NYSATA I am privileged to have the opportunity to run again for the executive officer position of Secretary for 2019. I currently serve as the Secretary, and also as one of the Workshop Coordinators of the annual conference and have for the past 4 years. You have probably seen me with a bubble on my head! I take profound pride in that position and greatly enjoy organizing the schedule, communicating with presenters, and planning for successful conferences.  
  
Throughout my two year term as Secretary I have felt a huge sense of pride in helping  uphold a tradition of excellence for our state in art education. I work with some of the most inspirational and amazing leaders. I hope to be elected as Secretary for the new term and continue the important work we've been doing as an executive committee and board of trustees, while also continuing to learn from those around me. Thank you for your consideration. 

CLICK HERE to view Anastasia's Credentials