2020 Election for State Officers
VOTE
Ballot closed April 17
Nominations
Deadline for Nominations for State Offices was March 15, 2020
Executive Officer Self-Nomination and Standardized Vita Form
Responsibilities of  State Officers
2020 Region Elections Online
Nominations
Elections are held for odd numbered regions in odd numbered years, and even numbered regions in even numbered years. If a position is vacant between elections, a candidate may be appointed by the Association President to fill out the term of that office.
Description of Region Positions

Self-Nomination Form Self Nominations were due May 1.
Questions? Contact the NYSATA Elections Chair at [email protected].
Vote in Your Region Election
Region Elections are coming soon.
Odd numbered region elections occur in odd numbered years. Even numbered region elections occur in even numbered years. All terms are two year terms.
Please vote for officers ONLY IN YOUR OWN REGION. Information about each candidate appears on the ballot.

Not sure of your region? Click Here for a list of regions by county.
Region 2 Election
Vote NOW! Ballot Closes May 25

Region 4 Election
Vote NOW! Ballot Closes May 25
Region 6 Election
Vote NOW! Ballot Closes May 25
Region 8 Election
Vote NOW! Ballot Closes May 25

Region 10 Election
Vote NOW! Ballot Closes May 25


State Level Election 2020
The election is concluded and NYSATA is pleased to congratulate 2020 elected candidates. Questions about elections? Please contact Janice Wiggins, NYSATA Elections Coordinator, at [email protected].

President Elect                                                                   
Michelle will serve one year as President Elect, two years as President of the Association, and one year as Past President, beginning July 1, 2020.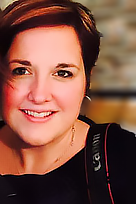 MICHELLE SCHROEDER: Candidate for President Elect
I didn't plan to be a teacher, much less an art teacher. Teaching sort of chose me, and teaching art was far beyond anything I could foresee in my teenage years. Growing up, I attended a parochial school that did not employ an art teacher. Art was whatever "craft" a parent or classroom teacher was willing to share. In high school, the counselors chose to front load my course selections with all "core" subjects, and I didn't get an art class until senior year. How did I find my way into an art field after all that lack? The answer is simple… a strong support system and a passion for art.
In the field of art education, we find ourselves constantly fighting for relevance. In NYS, we have strong state guidelines for visual art, thanks to the labor and leadership of strong colleagues. Still, in many districts we fight for equity. Our students need and deserve to have art as a "core" discipline, not just an extracurricular activity or enrichment program granted to only a few. We can encourage high expectations and deep thinking, just like other "core" subject areas. Art teachers deserve access to the strategies and time they need to build it into their curricula, the diversity that reflects the students we teach. Many education settings push literacy skills. Visual literacy skills offer students a key component in articulating our students' world views. Schools need to recognize and value visual arts as a universal communication tool. NYSATA is an important force in giving us the collective voice to support and advocate for art education. If we are to find success in promoting greater understanding of the role of the arts in education, we are going to need... a support system and a passion for art.
The field of art education in New York State is currently at a pivotal point. We have New Learning Standards for the Arts. It is an exciting time for change! NYSATA  needs to play a leadership role in supporting art teachers across the state with implementing the new standards and developing curricula that engage contemporary learners with art, life, and the world around them. As president, I would like to focus on building NYSATA's professional development capabilities, bringing new and innovative ways of sharing information/learning. What might distance learning look like for the NYSATA membership? If we are going to build NYSATA as a learning community, we are going to need… a support system and a passion for art.
Now is the time for growth. With college preparatory art education programs diminishing, recruiting new art teachers is critical. We need to continue to reach out to the vast number of NYS art teachers who have yet to join the learning community that is NYSATA. We are strong in number and voice, and we need to continue to build that voice. We can also tap into one of the most under-utilized sources of knowledge in our organization—our retired art teachers. I would like to form a committee of retired teachers within NYSATA to help grow mentorship programs and expand professional development offerings. Additionally, I would like to help support NYSATA in taking advantage of advancements in technology, moving into the distance learning arena with digital communications, video conferencing, and virtual round tables to communicate and share ideas within our organization. 
I am eager to dive into the possibilities. It will take a team. Will you join me by becoming a part of my support system and share my passion for art?
CLICK HERE
to view Michelle's Credentials

Treasurer                                                                            
Christine will serve two years as Treasurer of the Association, beginning July 1, 2020.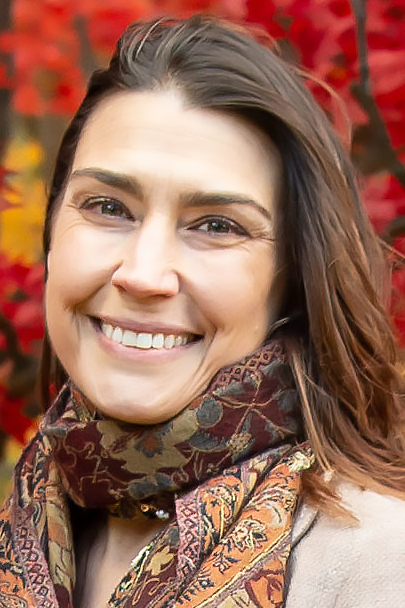 CHRISTINE ATTLESEY-STEGER: Candidate for Treasurer
I am thrilled to be given a chance to run for a second term as NYSATA Treasurer in order to give back to an organization that serves as an advocate for arts education, students, and the educators who serve them. I have had the honor of sitting on the Board of Trustees as the appointed Portfolio Project Chair and have had the opportunity to learn about the inner workings of the organization. This experience, combines with four years of as NYSATA Region 7 Treasurer and ten years as Wappingers Junior High School Central Treasurer, has prepared me to serve on an even deeper level with a broader scope.
As long as I have been an active member of NYSATA, I have experienced nothing but support and encouragement. I have been given the opportunity to develop both professionally and personally because of this organization and the people who make it all happen. If I have the honor of being elected Treasurer, I will continue to approach the position with a level of engagement that lives up to the award winning reputation of NYSATA.   

CLICK HERE
to view Christine's Credentials