2019 Conference Keynote Speakers
Thursday Preconference and Friday Super Session I

Understanding children's social, emotional, behavioral, and physical challenges can enhance learning for all students. Many children are living in crisis, struggling with trauma from natural and environmental disasters, domestic or societal abuse, bullying, homelessness, human trafficking, political upheavel, extreme poverty and/or food insecurity, or from lack of acceptance of sexual orientation. Some children who have experienced trauma have been in the criminal justice system, or have family members who are incarcerated. Children who have experienced psychological trauma are less likely to succeed in school and are at risk of dropping out of school altogether. Childhood trauma can result in a child feeling an overwhelming sense of terror and powerlessness. Children who have experienced trauma may act out and exhibit other behaviors such as anger, withdrawal, fear, or agitation. Teachers may feel ill-prepared to address the needs of these vulnerable populations.

This keynote lecture will include a wide array of K12 student artwork that illuminates the vital role art can play in the education of children who have experienced psychological trauma. We will focus on teaching art that fosters resilience in students considered at-risk or living in crisis, including students with mental, emotional, behavioral, and/or physical challenges. Following a brief overview of strategies for identifying students who have experienced psychological trauma and associated behavioral characteristics, special emphasis will be placed on trauma informed art teaching. Suggestions for effective curriculum design and lessons that are aligned with national and state standards will be discussed, as well as motivation, classroom management techniques, adaptations and modifications, and task analysis. Join us and renew joyful learning for you and your students.
| | |
| --- | --- |
| Dr. Donalyn Heise has been an art educator for 30+ years in K-12 public and private schools, several universities, and community settings. Her research focuses on art and resilience, art teacher preparation and community art collaborations. She served as Director for the Center for Innovation in Art Education, Director of Education for the Paul R Williams Project, President of the Tennessee Art Education Association, President of the Nebraska Art Teachers Association, Founding board member of the Nebraska Alliance for Art, Education Advisory Committee of the Dixon Gallery and Gardens, and Founder/Co-Director of Teacher Effectiveness for Art Learning (TEAL). As Art and Technology Coordinator for ConferNet, she coordinated one of the nation's first virtual art-based academic K-16 conferences funded by the United States Department of Education. Awards and accomplishments include the 2013 Tennessee Special Needs Art Educator of the Year award, 2010 Tennessee Art Educator of the Year, the 2010 NAEA Southeastern Region Higher Ed award, the 2009 NAEA VSA CEC Beverly Levett Gerber Special Needs Lifetime Achievement Award, 2007 Tennessee Higher Ed Art Educator of the Year and the Nebraska Art Teachers Association Supervisor/Administrator of the Year Award, 1997. Selected Publications include Preparing Competent Art Teachers for Urban Schools; Anticipatory Sets for Art Instruction; Steeling and Resilience in Art Education; Fostering Resilience Through Art; a book co-edited with Hunter and Johns, Art for Children Experiencing Psychological Trauma: A Guide for Art Educators and School-Based Professionals; and upcoming book, co-authored with Johns and Hunter, Students Experiencing Anxiety: Creative Connections and Practical Strategies for School-Based Professionals. | Adrienne D. Hunter, M.Ed. in Special Education, is a pioneer in teaching art to in-crisis, at-risk, and incarcerated students.  She was an art teacher in the Allegheny Intermediate Unit Alternative Education Program, Pittsburgh, Pennsylvania for over 35 years. Adrienne designed and implemented fully inclusive art curriculums for students, ages 6-21, from homeless shelters, crisis centers, alternative education high schools, and maximum-security institutions. Her sensitive and innovative curricula has addressed such issues as gangs, domestic violence, homelessness, substance abuse, mental illness, and death, while creating a safe haven for inner city youth through art within her classroom. She holds a BFA from Pratt Institute and a M.Ed. in Special Education from Duquesne University. A national presenter, artist, author, and award winner, Adrienne co-edited Art For Children Experiencing Psychological Trauma: A Guide for Art Teachers and School-Based Professionals with Donalyn Heise, and Beverley H. Johns ((Routledge, 2018): Working With Students Who Have Anxiety: Creative Connections and Practical Strategies co-authored with Beverley H. Johns and Donalyn Heise (Routledge, July 2019); and co-authored "Students with Emotional and/or Behavior Disorders" in NAEA's Reaching and Teaching Students with Special Needs through Art (2006). Adrienne is a past president of NAEA/Special Needs in Art Education and Past co-membership chair of CEC. |
Saturday Super Session II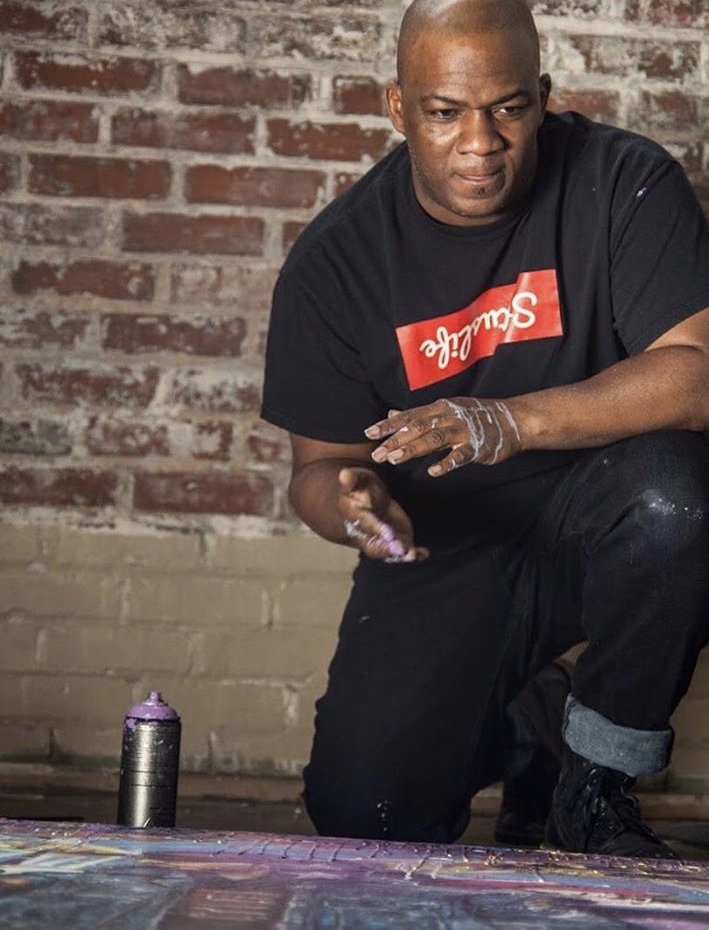 Growing up in New Jersey, Frank Morrison began developing his own style through graffiti art scenes that brought him considerable street recognition and local acclaim. However, Morrison credits an influential high school art teacher, the opportunity to tour with music artist Sybil as a break dancer, and a visit to the Louvre Museum in Paris with leading him with the realization that painting was his true creative path. Morrison strives to capture people as they are, translating emotions through his paintings and leaving a memoir of our life and times today. Morrison remarks on his practice, "My work dignifies the evolution of everyday, underrepresented people and places within the urban landscape. I seek to both highlight and preserve the soul of the city through the lens of hip-hop culture and urban iconography. I want people to experience the visual rhythms that choreograph life for the average, everyday person."

Morrison's work has been featured at Art Basel, Scope Miami, and Red Dot art fairs, and shown at the Schomburg Center for Research in Black Culture (sponsored by ESSENCE ART and Toyota), and Mason Fine Art Gallery (Atlanta, Georgia). His solo exhibitions include "Frank Morrison: Live, Love and Jazz" (2013) and "Graffiti" (2014), both at Richard Beavers Gallery (Brooklyn, New York).

An acclaimed illustrator, Morrison's work can be found in numerous award-winning children's books, including Coretta Scott King – John Steptoe Award winner Jazzy Miz Mozetta, NAACP Image Award winner Our Children Can Soar and Coretta Scott King Illustrator Honor, Little Melba and Her Big Trombone and Let the Children March. With illustrations in over 20 children's books, his literary client list includes international book publishers Penguin Books, HarperCollins, Hyperion, Random House, and National Geographic Kids.


Saturday Super Session III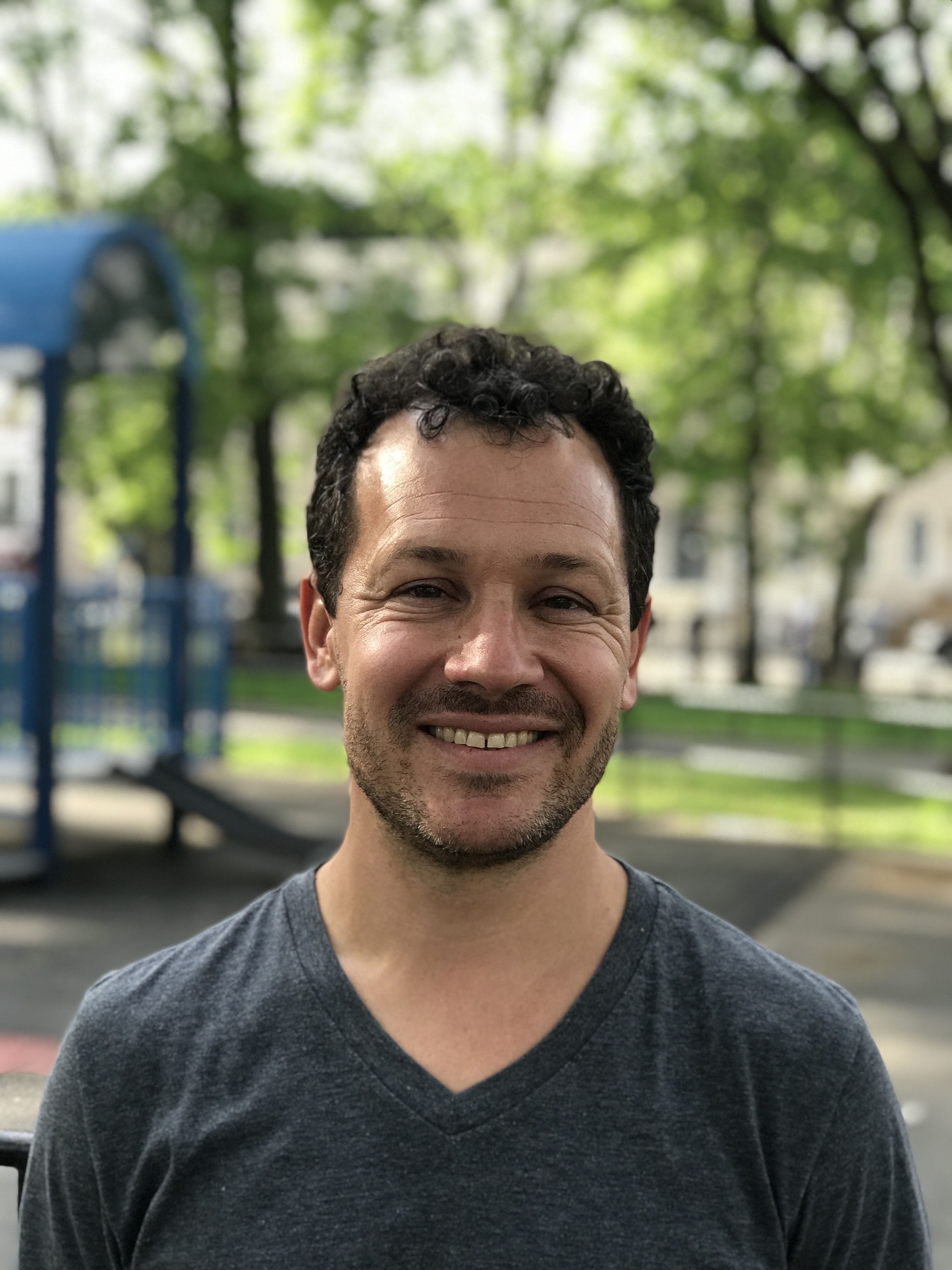 Joel Bergner (aka Joel Artista) is an artist, educator and organizer of community-based public art initiatives with vulnerable communities around the world. He is the Co-Founder and Co-Executive Director of the organization Artolution (artolution.org).
Joel works in acrylic and aerosol, creating elaborate public murals that explore social topics and reflect a wide array of artistic influences, adorning walls from New York to the Syrian refugee camps of Jordan; London to the favelas of Brazil. He specializes in community projects in which local youth who have experienced trauma, conflict and displacement participate in the design and creation of their own murals that tell their unique stories to the world. These projects have taken him to 26 countries across Latin America, Africa, the Middle East, Europe, North America and the Asia Pacific region, along the way developing his unique approach to public art in partnership with dozens of institutions, community groups and local artists. Joel has a background as a youth counselor and received his BA in Sociology from the University of Illinois at Chicago (UIC).
Joel's work addresses critical global issues, including the Syrian refugee crisis, mass incarceration in the US, the Israeli-Palestinian conflict and the plight of street youth, gaining attention from international media outlets like CNN, Al Jazeera and Reuters. He has also worked with brands such as Amazon Studios, Microsoft and Radisson Hotels.
Joel has a passion for connecting and sharing with people through collaborative art-making, and is currently focused on training local artists in some of the world's most traumatized environments to lead their own sustainable art programs through Artolution. Joel's community and personal work can be seen at joelartista.com.


Sunday Special Local Artist Session
Beth Atkinson is an artist and retired art educator originally from West Hempstead, New York. After teaching at Hicksville High school for 32 years, Beth took on the role of managing partner for the Firefly Gallery in Northport. She has traveled extensively internationally and throughout the United States since her childhood. The National Parks are a particular love and are where she finds much of the inspiration for her prints. Beth is primarily a printmaker working in woodcut, linoleum, etching, silkscreen, and monoprint. Beth also works in collage, book arts, fused glass, and sculpture creating found object assemblages.

Beth received her master's degree from Queens College in 1991 and her BFA from Purchase College in printmaking in 1983.  Beth currently resides in Northport, NY and has exhibited in numerous galleries and  juried / invitational exhibitions throughout New York, California, and Washington State including the Yosemite National Park Museum, The Firefly Gallery, The Graphic Eye Gallery, Wunsch Art Center, Islip Art Museum, Central Booking Gallery, The Heckscher Museum, Welden Gallery, and Matzke Gallery. Beth currently has an exhibit of her work at the Orazi Salati Studio in Binghamton. She has received awards for her prints, collages, and assemblage sculptures from the Heckscher Museum, East End Arts Council, the Brookhaven Arts and Humanities Council, the Huntington Arts Council, Akua Inks, Central Booking Gallery, and the New York State Art Teachers Association.

Beth's awards and residencies include the Long Island Biennial at the Heckscher Museum of Art (2016 and 2018) and in 2018 an award of excellence for her woodcut "Buttermilk Falls"; the Purchase Award, Central Booking Gallery, Manhattan (2014) for a hand bound book of monoprints, now part of the permanent collection in the Speedball Corporate offices in North Carolina; and the Akua International Print Exhibition Second Place Award (2015). Artist residencies include Cuba (December 2018) and the Art League of LI (2018, 2019). As an educator she has been awarded the Harvard Club of Long Island Educator of Distinction (2016), NYSATA's New York State Art Educator of the Year Award (2009), The Channel 12 Art Educator of the Month (2008), NYSATA Region 9 (Nassau County) Art Educator of the Year (2008), The Paul Vetrano Teacher of the Year (2003 and 2018), as well as Long Island Educator of the Year (2003).
Save
Save
Save
Save
Save
Save
Save
Save
Save
Save
Save
Save
Save
Save
Save
Save
Save
Save
Save
Save
Save
Save
Save