Important Dates
VENDOR WORKSHOPS: (free to region 9 & 10  NYSATA Members/ includes food & drinks)
AMACO Night of Clay
                  Friday March 13, 2020                    4:00- 7:00 pm
     Plainview- Old Bethpage High School                          50 Kennedy Drive                        Plainview NY 11803
CLICK HERE to Register!
($20.00 for non members)
---
---
LI SYMPOSIUM   2020            Saturday March 7, 2020                8:00 am - 1:00 pm
Plainview- Old Bethpage High School   50 Kennedy Dr.  Plainview NY 11803
Register HERE ASAP!
Interested in presenting a WORKSHOP for the SYMPOSIUM?
Click HERE ( waive your registration fee if chosen)
Art in Heart Exhibit:
March 13th through April 26th
Drop off is on March 3rd and 4th @ 2:30 - 4:30 at Hicksville HS.
Volunteers needed for set up.

Date of set up Thursday 3/12 @ 3:15
Reception –Saturday April 4th, from 1:00pm to 3:00 pm
Student awards at 2:00 pm
3 student works per teacher per school for the student exhibition $25.00 entry fee per teacher
2 Member pieces for the juried members exhibit - registration fee $15.00
NYSATA Membership required
Questions?-contact  Liz Nafte or Michelle Lesser at: [email protected]
Workshops
If you are interested in facilitating a workshop for Region 9 during the 2019-2020 school year click here to submit your proposal.
Leadership  2019-2021
Co-Chairs:
Kelly Verdi & Jane Berzner      

Region BOT Reps:
Kelly Verdi & Jessica Bayer

Alternate BOT Reps:
Jennifer Lacava & Jane Berzner        
Treasurer:  Beth Brody
Workshop Chair: Jennifer Lacava
Art in Heart Co-Chairs:
Elizabeth Nafte & Michelle Lesser
Welcome to the NYSATA Region 9 Page
Region 9 Area: Long Island County of Nassau
Did you miss out on this years State conference? Then come to the LI Symposium, where we will be presenting workshops and guest artists who presented at Binghamton 2019. Enter into raffles with vendors to win materials and art supplies. Participate in hands on art making and experiment with new materials.
2020 Vendors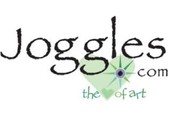 Graphics Products
WORKSHOPS: ( click to view descriptions)
* Monumental Mono Prints*
*Weier(s) A Little Different: Creative Intuitive Muses*
*Bridging the Gap between Digital and Fine Arts *
*Staples City*
*NAHS 6x6 Initative*
*Chemigrams*
*Smash Books*
*STEAM Power*
*Introduction to Animation*
Click HERE to register ASAP
Region 9 & 8 make checks payable to " NYSATA REGION 9"
Mail to: Beth Brody, NYSATA 9 Treasurer, 47 Kathleen Drive Syosset NY 11791

Region 10: Make checks payable to " NYSATA REGION 10"
Mail to Pat Stork, NYSATA Region 10 Treasurer, 16 Lee St. Huntington , NY 11743 
---
Kelly Verdi
Region 9 Art Educator of the Year 2019