Register
Register online NOW! Registration is now closed.
You will need to know your students' NYS Senator and Assembly Member before you register. Don't know your Senator or Assembly Member? Go to: http://capwiz.com/artsusa/ny/directory/statedir.tt?state=NY&lvl=state
2013 Legislative Exhibit Resources
Reserve Your Space at the Reception
Legislators e-mail Joan Davidson artjoand@aol.com if you will be attending. Teachers and parents e-mail Donnalyn Shuster d_shuster@yahoo.com
Include in the SUBJECT LINE of the e-mail
Position, e.g. teacher, senator etc,
First and last name
School or school district
Number of people in your group

For example if there are 2 parents coming with 3 children each you would indicate 6 in the party. Teachers, if a parent wants to e-mail me directly, no need to count them in your e-mail.
Exhibition Guidelines Printer-Friendly Version
NYSATA Student Artwork Release Form
The following 2013 letters and Posters should be sent out after our team reviews the work and you have been notified that the work will be in the show. Notification of acceptance of the work will be the week of February 4th.
List of Participating Teachers by School District
Letter for Participating Teachers
Letter for Participating Student Artists
Principal Letter
Superintendent Letter
Press Release
Legislative Exhibit 2013 Poster 1 8.5x11
Legislative Exhibit 2013 Poster 2 8.5x11
NEW! For Legislators
Legislator Invitation and Response Form
ASSEMBLYMEMBER LIST
Participating Schools by Assemblymember
SENATOR LIST
Participating Schools by Senator

Previous Exhibits

2011 Legislative Exhibit Images
2010 Legislative Exhibit Gallery Page

Legislative Exhibit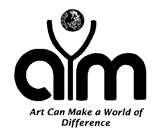 The NYSATA Legislative Exhibit is co-sponsored by the New York State Alliance for the Arts in Education (NYSSAE). This student art exhibit is held in the Legislative Well in the Capitol Building in Albany each spring. Legislators from across the state are invited to share the artistic accomplishments of their aspiring artist constituents at a reception for students, parents and teachers. The work for this year's show must be submitted by Wednesday, January 16, 2013. A committee of dedicated art educators makes all of the arrangements and notifies legislators of participants in their electoral districts. Each student receives a certificate from NYSATA and many receive letters and/or photographs from their elected representatives.
Announcing the 23rd Annual Legislative Student Art Exhibition
March 4–8, 2013
Legislative Office Building, "Well" Area, Albany, NY
Opening Reception: Wednesday, March 6, 12:30-2:00 p.m.
Submission Deadline: January 16, 2013
All participants must register on-line on the NYSATA website: www.nysata.org. Payments may be made on-line by credit card or mailed in the form of a check or school purchase order (instructions on registration form receipt). Registrations with mailed payments will be considered complete when payment or PO is received.
Eligibility: Open to all students of NYSATA members in grades K-12
Membership: Participating art educators must be members of NYSATA to register. Current members log-in to have access. Join or Renew Online NOW!
Submissions: Please limit submission to two (2) works per teacher. Works must be two-dimensional and no larger than 26"x30," including the mat or mounting and any attached written statement.
Registration Fee: $25 per teacher per school (two works per school).
Presentation: Mat or mount work on lightweight mat or bristol board. Do not use colored paper, foam core, canvas stretchers, or frames.
Labels: Labels will be generated with your on-line receipt or may be downloaded from the NYSATA website. Attach the student portion of the label only to the lower right corner of each mat. Do not cover any part of the artwork with the label.
Deadline and Package Contents: By JANUARY 16, 2013, send labeled artwork and (1) copy of your registration confirmation to:
NYSATA Legislative Exhibit
NYSUT
800 Troy-Schenectady Road
Latham, NY 12110-2455
DO NOT SEND PAYMENTS WITH ARTWORK. All payments should be sent to:
Terri Konu
9200 Sixty Road
Phoenix, NY 13135
as directed on your online registration receipt.
Shipping: Use a clean, sturdy, reusable carton in which artwork is secure and can easily be removed for viewing and repacked for return. Print District/City name on the bottom left corner of the carton. Include in the box a return address label typed (point 36) on 81/2 x 11 paper. Return shipping will be by UPS Ground, which will be tracked and monitored.
Written Statement (optional): Include one page or less typed student statement about artwork (content and/or process, challenges, explanation of idea, etc), mounted in same matting with artwork, not to exceed 26"x30" in total.
Digital Gallery Submissions (Optional) for NYSATA website: E-mail Pat Barbanell edelbar@aol.com jpg (up to 1MB) with or without statement. Include Name of Artist, Grade, Title, School and Art Teacher. Please make certain you have written permission to use these images. Download student artwork release form (see right column, this page), scan and e-mail with images. If work is selected to appear on the website, a written statement by the student about the artwork will be needed.
Don't know your Senator or Assembly Member? Go to: http://capwiz.com/artsusa/ny/directory/statedir.tt?state=NY&lvl=state
Questions? Contact Exhibit Coordinator, Joan Davidson, artjoand@aol.com
or Exhibit Co-Coordinator Donnalyn Shuster, d_shuster@yahoo.com