Present a Workshop
The deadline has passed for submitting a proposal for the 2013 conference. Please consider presenting a workshop next year.
Register for the Conference
Registration
Advance registration is now closed.
Early Bird Rates until November 1
Online Registration until November 15

Onsite registration available at the conference site.
Membership
Members receive a reduced rate on conference registration.
Join or Renew Membership NOW!

Click Here for membership rates

Please direct all membership questions to Terri Konu, membership coordinator, [email protected]
Rates
Registration includes daily continental breakfast
Early Bird deadline November 1, SAVE $30!
Member Registration: $175 (Early Bird $145)
Student/Retired/Unemployed Member Registration: $140 (Early Bird $110)
Non-Member Registration: $245 (Early Bird $215)
Full Meal Package (Save $10) $180
Friday Lunch $25
Friday Dinner Buffet $50
Saturday Lunch $25
Saturday Dinner Party $50 (Students $40)
Sunday Brunch $40
All meal pricing includes a 22% gratuity charge mandated by the hotel.
Hotel Information
Deadline for Early Bird Registration and Conference Room Rate is November 1
Hilton Albany
40 Lodge Street
Albany, NY
Phone: (518) 462-6611
Toll-Free: (877) 462-4441
To make room reservations and receive the negotiated discounted room rate before November 1st: Go to www.hiltonalbany.com/reservations or call 1-800-445-8667. Use group discount code GHJ to receive the group discounted room rate of $125 per night.
Conference Hotel Rate:
Room rate is $125 single or double occupancy room. (Guaranteed prior to 11/1 ONLY)

You must contact the hotel directly to reserve your room.
Use the online reservation link by clicking on the image or text below (coming soon):

Conference dates are November 22-24, 2013.
The hotel will NOT assign roommates.
The hotel will NOT accept Purchase Orders as payment for lodging. You must provide your own tax exempt form.
Directions to the Hotel
Coming soon. Click here to download printable directions to the hotel.
Commercial & College Exhibitors
Our Commercial Exhibitors/College Showcase area typically features over 50 exhibitors. We welcome commercial, college, and non-profit exhibitors whose products and services are targeted to art educators. For maximum exposure, be sure to check out our Sponsorship Opportunities. Exhibitors are encouraged to conduct workshops to increase their contact with conference attendees.
2013 Exhibitors Prospectus
Exhibitors Register NOW! to reserve your space (refer to Exhibitors Prospectus for details and pricing)
2013 Sponsorship Prospectus
Now you can give your business or organization maximum exposure with exclusive sponsorship opportunities!
Top 10 Reasons to Participate as an Exhibitor at the NYSATA Annual Conference
2013 Conference Workshop Proposal
The deadline for presenting a workshop this year has passed. Questions? Please contact Workshop Coordinator Julie Gratien at [email protected]

Before you Arrive
Important Information Before You Arrive
Support Letter
to administrators highlights the value of this professional development opportunity
Detailed Brochure of all Planned Conference Workshops and Events
Frequently Asked Questions
A conversation with the Conference Coordinators
2013 Conference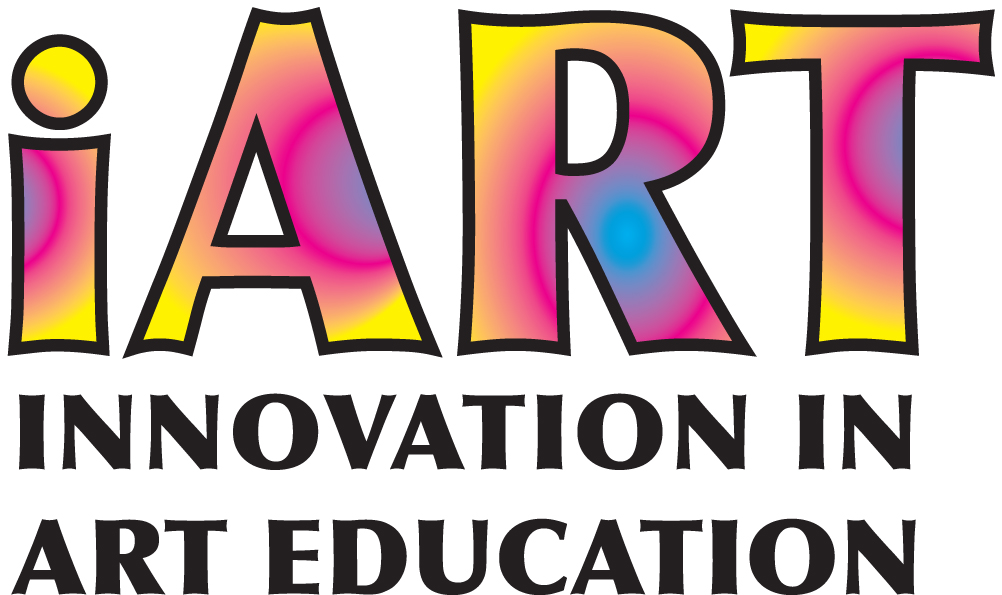 Join us for the NYSATA 65th Annual Conference, iART: Innovation in Art Education, November 22-24, 2013 at Hilton Albany, 40 Lodge Street, Albany, New York. This two-and-a half day conference is packed with over 100 workshops, a commercial and college exhibitor showcase, as well as a presentations by renown artists and influential art educators in our field.
Schedule Overview

Detailed Brochure of all Planned Conference Workshops and Events

Frequently Asked Questions

Highlights and What's New
Conference Workshops
Workshops are plentiful and include hands on workshops, product demonstrations, lecture workshops, and round-table discussions on a variety of current interest topics. Approximately 100 workshops are available at no additional cost to participants. Paid workshops are also available. Participants may register for paid workshops along with regular conference registration, online, or on-site if spaces are still available.
Go to Workshops Page
Friday Schedule Chart of Workshops and Events

Saturday Schedule Chart of Workshops and Events
Keynote Speakers

Aurora Robson is a multi-media artist known predominantly for her transformative work intercepting the waste stream. She is currently focusing on the development and implementation of a course she has designed called "Sculpture and Intercepting the Waste Stream" which she recently taught at Mary Baldwin College in Virginia. It is a course designed to foster environmental stewardship through art for students enrolled at academic institutions.
Olivia Gude was awarded the National Art Education Association's 2009 Viktor Lowenfeld Award for significant contributions to the field of art education. Professor Gude is the Founding Director of the Spiral Workshop, a curriculum research project that provides art classes for urban teens. Gude works with art teachers to foster the collaborative creation of new curriculum models in urban and suburban school districts across the US and abroad.
Brandon Foy currently is a user experience (UX) designer for Microsoft's Windows. He captured the attention of the technology giant when he created a YouTube commercial for Windows Phone 7 that went viral. While he says it was "just for fun," execs at Microsoft heard all the rage about the video and invited Foy to make a video for the MIX11 conference and challenged him to get at least 200,000 views so the spot could air nationally. Shortly thereafter, the tech enthusiast was offered a job as a UX Motion Designer.

Michael Oatman's installations integrate thousands of found, modified, and handmade components, including artifacts of material culture, painting, drawing, video, sound, food, and even objects at the scale of architecture. His "unvironments" have been installed at museums, public spaces, and private homes around the nation.


Read more about our Keynote Speakers

Commercial Exhibitors Showcase
Over 50 vendors and college information tables are available. Browse new products, pick up free samples, obtain college information for your students, and see demonstrations. Many vendors also add their expertise to the conference by presenting workshops.
Back for 2013! Saturday President's Dinner Party
As part of an on-going effort to be more inclusive and keep costs reasonable, NYSATA invites you to join us on Saturday evening for the President's Dinner Party. Instead of a formal cocktail party followed by a banquet we will offer you a more casual experience that includes art (enjoy the Member and Student Exhibits), music, a cash bar, hors d'oeuvres and grazing stations with substantial choices like carved sirloin and turkey as well as a pasta station, and plenty of places to sit and visit with friends and colleagues. We will honor our State Educator of the Year and Outstanding Service Awardees in fine fashion. Following the awards presentation there will be a TASK party.
Back for 2013! An Interactive Art-Making TASK Party!
Immediately following the President's Dinner, each region will sponsor a table where random, recycled, and ridiculous materials await your creativity! You will be asked to complete a "task" written by another NYSATA member using what is available in this open-ended process of exploration, imagination and good ol' fun! Featured at the 2012 NAEA Conference in NYC, ART:21 artist & TASK creator Oliver Herring explains: Tasks' flow and momentum depend on the tasks written and interpreted by it's participants. In theory anything becomes possible. The continuous conception and interpretation of tasks is both chaotic and purpose driven. It is a complex, ever shifting environment of people who connect with one another through what is around them.
Click Here for more about the TASK Party concept
Click Here to view images from the 2012 NAEA NYC TASK PARTY (courtesy of Davis Publications, ART:21, Artist Oliver Herring, and NAEA)
Off-Site Excursions
More information coming soon.

Members' Exhibit
Enter up to two works per member for a single fee of $25. Register your work on Friday at the conference site from 9:00 AM to 1:00 PM. Cash awards will be given for Juror's Choice and People's Choice. Pedestals must accompany 3-D submissions.
Student Art Exhibit
This exhibit is free, but it is necessary to preregister to reserve a space. All preregistration will take place ONLINE ONLY through the NYSATA website. Preregistration for this exhibit is by individual teacher, not by school or district. Participating teachers must be NYSATA members. Click here for more details and preregistration for the Student Art Exhibit
Presentation of Awards and Honors
Friday Dinner: Special Citation Award-Business, Student Scholarship Winners
Saturday Dinner: Outstanding Service Award(s), NYS Art Educator of the Year
Sunday Brunch: Regional Art Educator of the Year Awards
Go to Awards and Honors Page to see 2013 Award Winners
Go to Student Scholarships Page to see 2013 Scholarship Winners
Artisans Market
NYSATA members can take advantage of this unique opportunity to show and sell your art and crafts at the Artisans Market from 3:00-5:00 PM on Saturday, November 23. Reserve your table now, space is limited. Table space fee is $25. Artisans are responsible for set up, collecting all sales money and taxes, an dismantling tables.

More about Artisans Market
Register Online NOW! for a Table
Silent Auction and Quilt Raffle
Help support the Student Scholarship Fund. Donated items are displayed at the annual NYSATA conference, and conference attendees are invited to bid. Many happy people left last year's conference with treasures from the silent auction! Please consider bringing an item to the conference to donate to this worthy cause.
In June of 2013, a beautiful quilt brought in additional revenue for the scholarship fund. The quilt squares were made by participants in the 2012 Sagamore Summer Institute. Raffle tickets were sold at the conference and throughout the year. A drawing took place at the June Board of Trustees Meeting. The best news is that another quilt is in the works to raffle for the 2013-14 NYSATA year!
For more details on the Sagamore Summer Institute, go to the Sagamore Summer Institute page.

If you have questions about the Silent Auction and/or Quilt Raffle, please contact Dianne Knapp at [email protected].



NYSATA thanks Blick
our 2013 Platinum Conference Sponsor