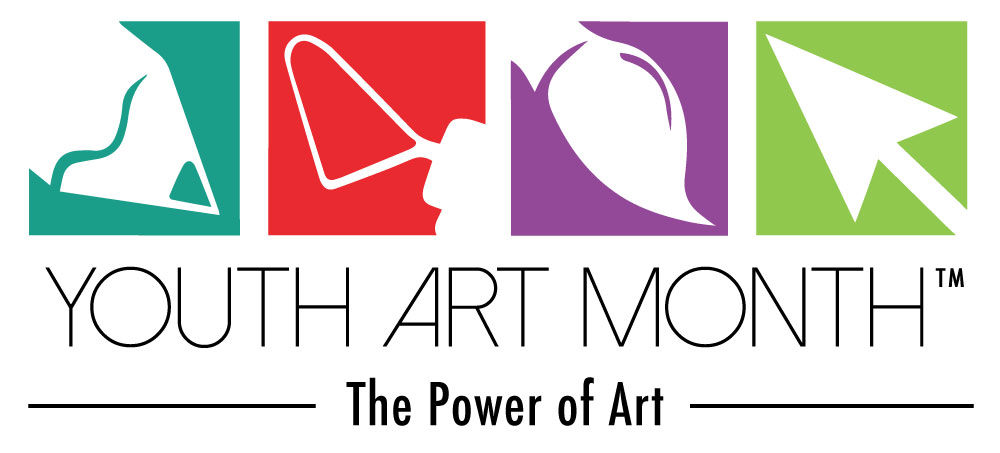 Register
REGISTER NOW!!
(NYSATA membership required)

You will need to know your students' NYS Senator and Assembly Member before you register. Please note that some school districts have more than one senator and assemblywoman depending on congressional district boundaries. You will need to know the home address of your student(s) to provide the correct legislator information.
Don't know your student's Senator? Go to http://www.nysenate.gov/senators
Don't know your student's Assemblymember? go to http://assembly.state.ny.us/mem/
Enter the address of your student (preferred) or school (may be different than the student's legislator if your school district encompasses more than one congressional district).
2018 Reception RSVP
Reserve Your Space at the Reception

Legislators Email contact coming soon. In SUBJECT LINE please write SENATOR or ASSEMBLY MEMBER, FIRST and LAST NAME and YES or NO.

Legislator Letter and Response Instructions 


Teachers and parents contact Zita Rosen at [email protected]
Include in your email:

Student Name
School
Parents Attending
Teacher

Number of Reception Attendees


The reception is held at the Legislative Office Building Lobby, Fourth Floor Terrace, 198 State St, Albany, NY 12210 in Empire Plaza

Parking is in the Empire Plaza Visitor's Parking Lot, P3 North   
Located beneath the Empire State Plaza and accessed through I-787 Empire State Plaza exit. Visitors are required to show photo identification upon entry and all vehicles are subject to search by the State Police.          
2018 Legislative Exhibit Resources

Student Artwork Label Template

Labels will be generated with your on-line receipt or may be downloaded from the NYSATA website. Use this template only if the automatically generated labels can not be used.
Legislative Exhibit Flyer
Student Artwork Release Form
Acceptance Letter for Teachers
Parent Letter
Administrator Letter
Legislator Letter
Just for Legislators
Legislator Letter and Response Instructions
Previous Exhibits

2011 Legislative Exhibit Images
2010 Legislative Exhibit Gallery Page 

2018 Legislative Exhibit
The NYSATA Legislative Exhibit is the flagship event for Youth Art Month and NYSATA's largest public display of student artwork in a government building. This year's exhibit is co-sponsored by New York State United Teachers (NYSUT). Founded in 1990 by New York City Art Educator Joan Davidson, this student art exhibit is held in "Well" in the Legislative Office Building in Albany each spring, providing an exciting opportunity for students and their families to connect with their Legislators. A committee of dedicated art educator volunteers makes all of the arrangements and notifies legislators of participants in their electoral districts. Legislators from across the state are invited to recognize the artistic accomplishments of their aspiring artist constituents at a reception for students, parents and teachers held in the Well of the LOB. Families may pre-arrange a meet-and-greet with the Assemblyman and/or Senator from their local district, which may include a photo session, office tour and/or written correspondences with their Legislators. The reception concludes with an interactive and inspiring ceremony. With the return of artwork, each student entrant receives a Certificate of Participation from NYSATA and a copy of the Legislative Student Art Exhibit brochure.
The Legislative Student Art Exhibit Committee invites you to consider showcasing your students' artwork, through this important art advocacy exhibit opportunity.


Announcing the 28th Annual
Legislative Student Art Exhibition
Exhibit: March 1-14, 2018
Legislative Building Open Weekdays Mon., Tues., Thurs.,  Fri. 9-6; Wed. 9-2
Reception: March 14, Noon–2 PM
Location: Legislative Office Building, The Well 4th Floor Terrace Level
Empire State Plaza, Albany, NY 12247
SUBMISSION DEADLINE January 26, 2018
All participants must register on-line on the NYSATA website: www.nysata.org. Payments may be made on-line by credit card or mailed in the form of a check or school purchase order (instructions on registration form receipt). Registrations are considered complete when payment or PO is received. Artwork must be postmarked by January 26, 2018 and received by February 2, 2018.
Eligibility: Open to all students of NYSATA members in grades K-12

Membership: Participating art educators must be members of NYSATA to submit artwork. Current members log in with member ID and password to access registration. Join or Renew Online NOW!
Registration Fee: $25 per teacher for up to two works. District Members will receive a 25% off code, available from your district Art Supervisor. For questions about District Membership, please contact [email protected]
Labels: Labels will be generated with your on-line receipt or may be downloaded from the NYSATA website. Please print on white paper and glue the 2"x3" identification label to the front lower right corner of each mat.
Submissions: Please limit submission to two (2) works per teacher. Artworks must be two-dimensional, weigh less than one pound each, and no larger than 26"x31" including the mat or mounting. The, 2"x3" printed identification label, must be glued to the front right lower corner of each entry.
Presentation: Mat or mount work on lightweight mat, bristol board or heavyweight paper. (No glass or frames accepted). Artwork will be hung with Command Poster Strips, therefore each artwork must weigh less than one pound. Please note: Canvas, canvas boards are too heavy and therefore not accepted.
Optional Written Statement: May include a short, typed student statement about artwork. This statement must be attached to the front of each entry and within the size limit of 26"x31". Student statements are best formatted as a 2"x10" text box, glued to the lower left corner of the matted artwork.
Deadline and Package Contents: By JANUARY 26, 2018, send labeled artwork and registration confirmation paperwork to:
NYSATA Legislative Exhibit
NYSUT
800 Troy-Schenectady Road
Latham, NY 12110-2455
Attention: Julie Ann Price, Building Services
(Send PO or check to: NYSATA, 9200 Sixty Road, Phoenix, NY 13135)
Shipping: Use a strong, clean, reusable box in which artwork is secure and can easily be removed for review and repacked for return. Print District/City name on the bottom left corner of the carton, along with number of artworks submitted. Include in the box Registration Paperwork and a return address label on 8.5"x11" paper.
Packing: Insure the good condition of artwork submitted by packing artwork in sleeves, folders or lightweight packing materials, such as bubble wrap.
Return of Work: ALL artwork in the exhibit will be return shipped will be by USPS Priority Mail. For accountability, no artwork is to be removed from the exhibit by guests.
Don't know your Senator or Assembly Member?
 Use these helpful links.
http://www.nysenate.gov/senators   http://assembly.state.ny.us/mem/
Enter the address of your student (preferred) or school (may be different than the student's legislator, if your school district encompasses more than one congressional district).
Reproduction of Student Artwork and Publication: All student artwork will be photographedand run as a slide presentation, during the Exhibit Ceremony. Also, two student artworks have the honor of being selected for publication, as the exhibit postcard and brochure, for the following year.
Review: A committee reviews all registrations and verifies that individual artwork is 26"x31" or smaller, is under one pound, is mounted on proper matting material for hanging and that all registration fees have been paid in full. Artwork must also be in good condition- not damaged by improper packing by the sender, or damaged by the shipping company. All undamaged artwork that meets the submission and presentation requirements, will be accepted into the show.
Note: This is not a juried show. If the student artwork chosen by the art educator meets the submission & presentation requirements, then the artwork will be accepted into this exhibit.
Questions? Contact Exhibit Coordinator Carol Pinkans