2018 YAM REPORTING GOOGLE FORM
---
2018 NYS Flag Design Winners
Overall Flag Design Winner
Ilysa Sirota - 12th Grade Smithtown East HS
Tim Needles, Teacher 
High School Winner
Felicity Boncella - 12th Grade Herkimer Jr/Sr. High School
Heather McCutcheon, Teacher 
Middle School Winner
Elise Pape - 6th Grade, Clinton Middle School
Amy Pape, Teacher
 Elementary Winner
Alessia Cardinale - 5th Grade, East Lake Elementary
Patti Krakoff, Teacher
Honorable Mention
Ashleigh Manzella - Kindergarten, East Lake Elementary
Patti Krakoff, Teacher
Check out our Facebook Page to see the winning designs: @YouthArtMonthNewYorkState
---
 We are pleased to announce that the Council for Art Education, Inc. has informed us that New York State will receive the
2017 Award of Excellence for Youth Art Month
formally at the 2018 NAEA Convention in Seattle! This marks the 9th year in a row that New York has been the recipient of an award honoring our art educators who participate in YAM and share their information so that we may compile a report demonstrating growth and the positive impact of grass roots advocacy for the visual arts.
The 2017/2018 theme is "Building Community Through Art"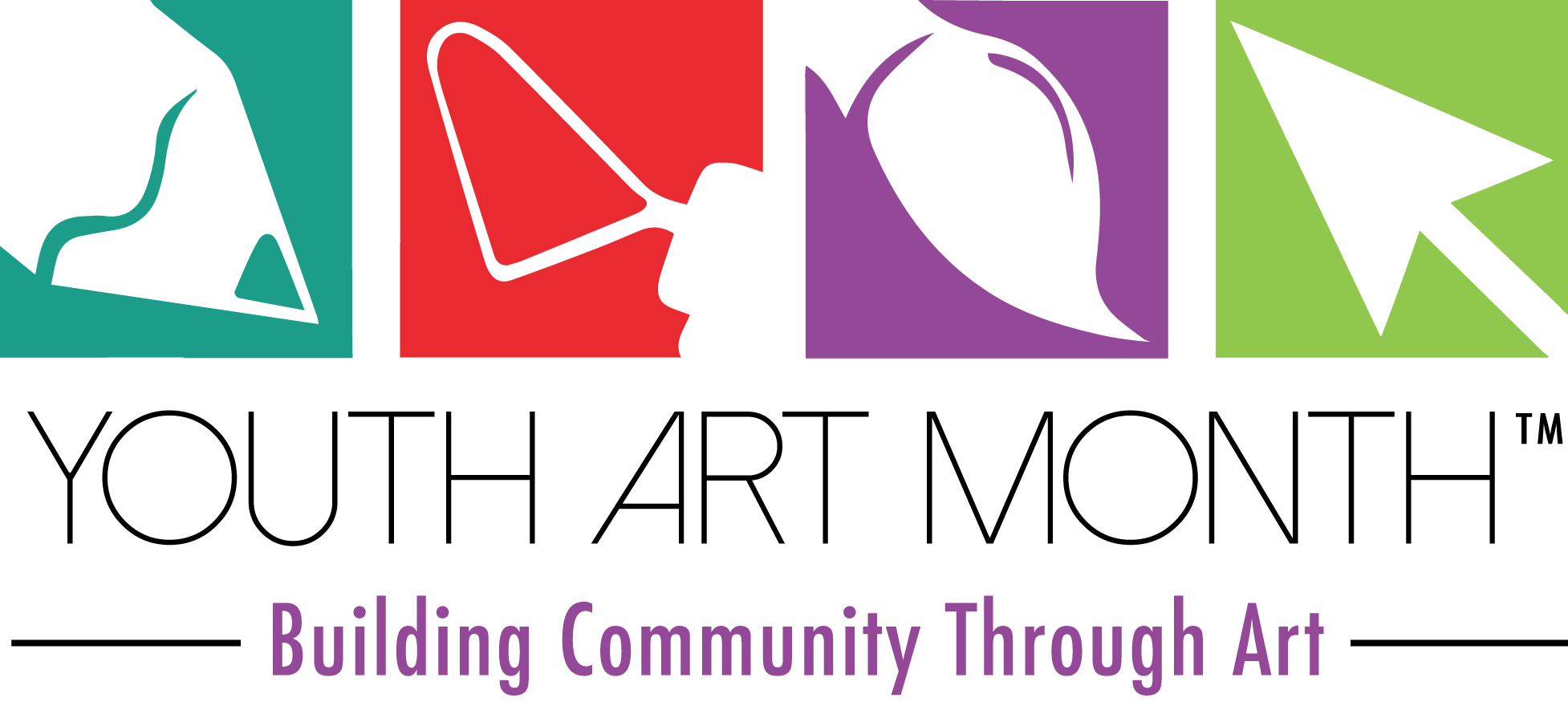 NYSATA IS A PROUD 9th YEAR OFFICIAL SPONSOR OF YOUTH ART MONTH
Thanks to the efforts, time and energy of our dedicated NYS art teachers we continue to maintain our art programs during challenging times in public education. You demonstrate to the community at large the long term value of strong art programs.  Thank you for giving us your Youth Art Month News  for inclusion in our New York State Report. There were so many great things going on for YAM this year.  Let's make 2018 New York State YAM celebration the biggest yet!! 
What is Youth Art Month?
Youth Art Month is an annual observance each March to emphasize the value of art education for all children and to encourage support for quality school art programs.
Started in 1961 by the ACMI (Art and Craft Materials Institute) in cooperation with the NAEA, the program is administered by the  Council for Art Education (CAE) and focuses on the following eight goals:
To direct attention to the value of art education which develops divergent and critical thinking skills; multicultural awareness; and technical, communication and expressive skills.
To increase community, business and governmental support for art education.
To recognize that art is a necessity for the full development of better quality of life for all people.
To expand art programs in schools and stimulate new ones.
To increase community understanding and interest in art and art education through involvement in art exhibits, workshops, and other creative ventures.
To provide additional opportunities for individuals of all ages to participate in creative art learning.
To encourage commitment to the arts by students, community organizations, and individuals everywhere.
To recognize art education as a viable component in the total education curricula that develops citizens of a global society.
NEW THIS YEAR #MakeArtMonday!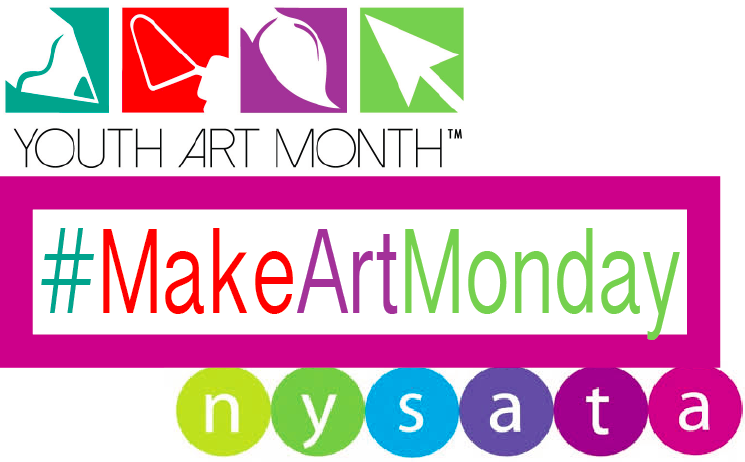 March is Youth Art Month, celebrated across our nation, and here in the Empire State, we are planning to launch our celebration with a challenge - to have as many as possible engaged in art making on Monday, March, 5th as the first Monday the month!
 You can include special events in your class, school wide projects involving faculty and staff, community events. The possibilities are endless.
Our intent is to create an awareness of the value and impact the visual arts have, not only in our PK-12 schools, but in the community and state at large. What better way to foster grass roots advocacy - than to build participation right in your school district or hometown?
Sponsored by NYS Youth Art Month - and with your help, we will hit our target goal of 500 registered events by March 1st!
Participating is Easy!
As a NYSATA member, you and your students are encouraged to participate in Youth Art Month as a strong advocacy tool for your program! Using our new theme Building Community through Art there are many ways you can demonstrate the value of art education to your district and community at large.
Submit Flag Designs for the New York State Flag by December 15, 2017.
Use our ideas posted here to plan your events.
Submit artwork to the Youth Art Month/Legislative Art Show and attend the opening
Create an art celebration in your community.
Send us documentation of your event using the forms linked above
Attend our information workshop at Conference or stop by our YAM Booth!
Plan your public relations announcements.
Check our Pinterest, Facebook, Instagram and Twitter pages for ideas and the latest news.
Be sure to download and use our new YAM national logos.
Contact your YAM State  Co - Chairs Donnalyn Shuster

 , 

Julia Lang-Shapiro

 or 

Heather McCutcheon.
Region 3 having fun at the YAM booth!