Workshops
Present a workshop
Workshop proposal is closed. The deadline for submissions was April 15, 2019.
Questions about workshops?
Please contact Workshop Coordinators Anastasia Arriaga and Amanda Measer at [email protected]
Trouble logging in or need other help? Please see our CONTACT US page.
Registration
ONLINE REGISTRATION WILL OPEN BY EARLY SEPTEMBER
School Purchase Orders: You must register. If your school is paying with a PO you should REGISTER FIRST and choose the BILL ME option for payment. Send the printable registration confirmation to your school business office to include with the PO. Mail or bring your PO with you to the conference.
Payment and Cancellation Policy
Membership
Members receive a reduced rate on conference registration.
Join or Renew Membership NOW!

Click Here for membership rates.
Rates
Registration includes daily continental breakfast.
Early Bird deadline November 1.
Member Registration: $179 (Early Bird $149)
Student/Retired/Unemployed Member Registration: $140 (Early Bird $110)
Non-Member Registration: $255 (Early Bird $225)
Full Meal Package (Save $10) $188
Friday Lunch $25
Friday Buffet Dinner $50
Saturday Lunch $25
Saturday Plated Dinner $60
(includes reception with hors d'oeuvres)
Sunday Brunch $38
All meal pricing includes a 22% gratuity charge mandated by the hotel.
Hotel Information
Deadline for Early Bird Registration and Conference Room Rate is November 1

Doubletree Hotel by Hilton
225 Water Street, Binghamton, NY

Conference Hotel Rate:
$129 (Rates guaranteed prior to 11/1 ONLY).

You must contact the hotel directly to reserve your room.

(request the group rate for New York State Art Teachers Association--use the full name of the Association, do not abbreviate to NYSATA)

Conference dates are November 16-18, 2018.
The hotel will NOT assign roommates.
The hotel will accept Purchase Orders as payment for lodging. You must provide your own tax exempt form.
CTLE Credit
NYSATA is an approved CTLE sponsor.

Attendees will be provided with a tracking sheet to document their CTLE hours.
CTLE certification can be obtained after the conference by inputting the CTLE tracking information in our CTLE Certification Form
See the 2018 Conference CTLE Credit Page for more information.
Please check with your district for any prior approval necessary.
Commercial & College Exhibitors
Our Commercial Exhibitors/College Showcase features over 40 exhibitors. We welcome commercial, college, and non-profit exhibitors whose products and services are targeted to art educators. For maximum exposure, be sure to check out our Sponsorship Opportunities. Exhibitors are encouraged to conduct workshops to increase their contact with conference attendees.
Reserve Exhibitor Space NOW! Register for a  booth or table
2019 Exhibitors Prospectus
2019 Sponsorship Prospectus
Give your business or organization maximum exposure with exclusive sponsorship opportunities!
NEW THIS YEAR! 2018 Whova Conference App Banner Ads
Top 10 Reasons to Participate as an Exhibitor at the NYSATA Annual Conference
2019 Conference Workshop Proposal
Propose a Workshop NOW!
Proposal deadline April 15, 2019
Questions about workshops? Please contact Workshop Coordinators Anastasia Arriaga and Amanda Measer at [email protected]
Before you Arrive
Get our official event app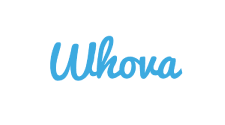 For Blackberry or Windows Phone,
Click here

Powered by
Whova

COMING SOON Important Information Before You Arrive
Support Letter
Make a case for your attendance with a letter that highlights the value of this professional development opportunity
Click here 
for complete conference information and schedule from the 2018 Conference Edition of the NYSATA News.
A Conversation with the Conference Coordinators
2019 Conference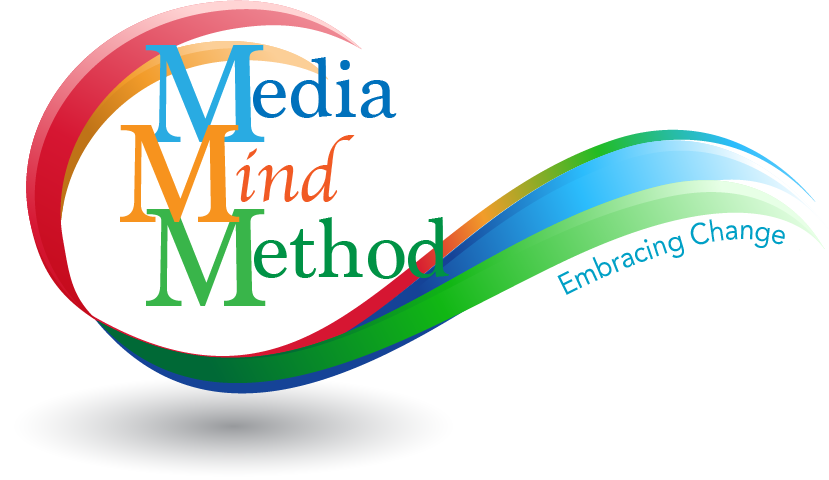 SAVE THE DATE!
Join us for the NYSATA 71st Annual Conference, November 22-24, 2019 at the DoubleTree by Hilton, 225 Water Street, Binghamton, NY. This two-and-a half day conference is packed with over 100 workshops, a commercial and college exhibitor showcase, as well as Keynote addresses by renown artists and educators.
Conference Workshops
Workshops are plentiful and include hands on workshops, product demonstrations, lecture workshops, and round-table discussions on a variety of current interest topics. Approximately 100 workshops are available at no additional cost to participants. Paid workshops are also available. Participants may register for paid workshops along with regular conference registration, online, or on-site if spaces are still available. 
Click here for details and paid workshop info

Keynote Speakers
Information coming soon!

Member Exhibit!
NYSATA invites its members to participate in the 2019 Member's Exhibit. Once again, we will hold a 10x10 format exhibit. This work will be sold to benefit the NYSATA Scholarship Fund.
Modeled after regional 6"x6" Exhibits around the state, all 2D entries must be 10"x10" unframed/unmatted works of art. 3D entries must be 10"x10"x10". Unframed, stretched canvas is permitted. These smaller, easier to transport           works of art should facilitate greater participation.
The work will be hung anonymously (artists are asked to sign the back or we will cover the signature with a post-it).
There will be no fee to participate and all conference attendees are eligible to submit up to 2 pieces of quality work.
The work will be sold for a flat $20 each on Saturday afternoon and throughout the evening.
All exhibit participants will have first choice for purchasing the work during a designated time. Other attendees will have an opportunity to purchase the work after that time.
As with previous Member's Exhibits there will be prizes awarded for excellence. The expectation is that the work submitted to this special exhibit will be equal in quality to the work exhibited at previous conferences.
Contributions will be tax deductible as the proceeds will go to the scholarship fund. Receipts will be available.
All unsold work will be returned to the artist/member and must be picked up after the exhibit is over.
Members not attending should contact their regions for information on how they can participate.

Student Art Exhibit
This exhibit is free, but it is necessary to preregister to reserve a space. All preregistration will take place ONLINE ONLY through the NYSATA website. Preregistration for this exhibit is by individual teacher, not by school or district. Participating teachers must be NYSATA members.
Presentation of Awards and Honors
Friday Dinner: Special Citation Award-Business, Student Scholarship Winners
Saturday Dinner: Outstanding Service Award(s), NYS Art Educator of the Year
Sunday Brunch: Regional Art Educator of the Year Awards
Go to Awards and Honors Page to see Award Winners 
Go to Student Scholarships Page to see Scholarship Winners
Artisans Market
NYSATA members can take advantage of this unique opportunity to show and sell your art and crafts at the Artisans Market from 8:30-10:30 PM on Friday, November 22 (During the After Dark Art Party). Reserve your table now, space is limited. Table space fee is $25. Artisans are responsible for set up, collecting all sales money and taxes, an dismantling tables.
Region Basket Raffle
Help support the Student Scholarship Fund. Each year Regions donate gift baskets to be raffled off during the conference. Attendees can purchase tickets at the conference for ta chance to win one of these wonderful baskets. Proceeds from this raffle go to the NYSATA Scholarship fund.
NYSATA thanks Blick
our 2018 Platinum Conference Sponsor